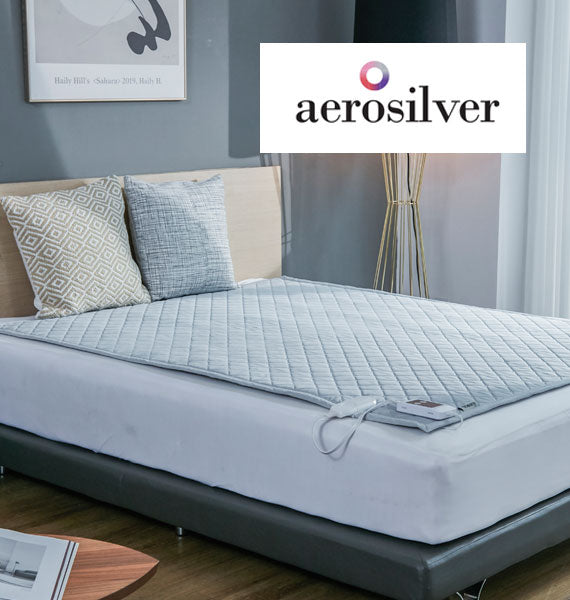 Aerosilver
Aero Silver is a functional fabric that incorporates silver ions (Ag+) into the yarn to provide antibacterial properties. It promotes blood circulation through the emission of far-infrared rays and has UV-blocking functions, making it a top-tier healthcare fiber used in everything from sportswear to antibacterial masks. Along with its antibacterial properties, it quickly absorbs and dries sweat, providing a consistently comfortable feel. It is the first mat from Ilwol to apply Aero Silver technology.
Shop Now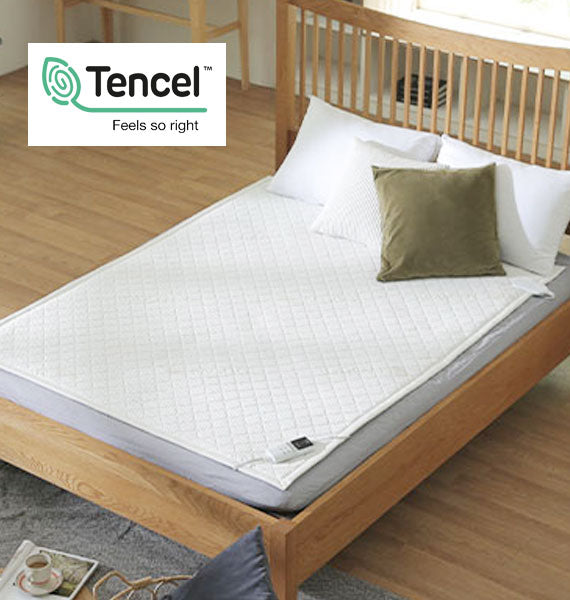 Tencel
The fabric of the Tencel heating mat is made from natural materials extracted from the eucalyptus tree, which is the only food source for koalas, and is produced using eco-friendly manufacturing methods. Not only does it provide a comfortable sleeping environment due to its rapid moisture absorption, but the moisture-regulating function of Tencel also suppresses the growth of bacteria and the proliferation of mites. Tencel, with superior moisture absorption and durability compared to cotton, is widely used in baby clothes. It also offers static electricity prevention, excellent washability, and helps in optimal temperature regulation.
Shop Now
100% Cotton
100% pure cotton fabric, softness that touches the skin, electromagnetic wave blocking, non-electric heating wire, adhesive-free laminating technique, machine washable. It's lightweight, making it easy to fold and unfold, and convenient to move. With silicone waterproof connectors, it's machine-washable. This pure cotton product has passed tests and shows no detection of radon or thoron.
Shop Now
ILWOUL USA
The worlds best heated mattress pad / Radiation Blocking, Auto turn-off function, Dual controller, NO overheating, Even Heating, UL Listed
Where you Warth meet Safety